When my friend Linda Longo, editor of
EnLIGHTENment Magazine
told me she was coming to New Orleans for a convention, I was thrilled! I'd been following Linda for quite awhile and was always very impressed with her work reporting on the latest developments in the lighting industry.
I was very excited when Linda arrived at my workshop! After reading her many articles on the cutting edge technology and new advancements in lighting design, I sometimes feel like a throw-back to simpler times when everything was made by hand, the way our lighting still is. So I was not sure what Linda might think about what we do.
Linda was so gracious and so interested in how we work. She loved that we still draw all our production drawings by hand. And that all of our lighting is wired and hand finished in our studio by the greatest group of artists and technical people ever. That we take care and time to make each piece special.
And uniquely crafted for the person who orders it. With peace, love, care and skill.
It was fun to walk down the street with Linda from our workshop to our showroom, which is one block down, and to show her how we create decorative vignettes to complement our lighting. We have interior designers who assist our clients with the home furnishings we carry and we offer complete interior design services as well. We also make a special point to show the work of many gifted New Orleans artists, like Jamie Meeks, Lesley Wells, Michelle Tullis and Craig McMillan.
I think Linda was also intrigued by the "Beer delier's" we have in our shop, which are designed by the famous pillow designer, Becky Vizard as an outreach program for the young people of her hometown of St. Joseph, LA., who she pays by the bottle cap to string the garlands which make up the chandelier. They are fun, festive and very popular as well as being for a good cause!
It was great to finally meet Linda in person and to spend a wonderful morning talking about lighting with her.
Thank you so much, Linda for visiting and for writing such a fabulous article about us!
We truly enjoyed getting to know you!
Check out EnLIGHTenment's website here.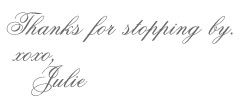 2 comments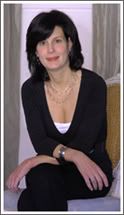 I am the owner of Julie Neill Designs in New Orleans where we create beautiful custom lighting. This blog is my love letter to the unique people, places and happenings which make New Orleans the amazing place it is.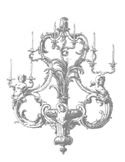 Please visit my website to learn more about my lighting and our fabulous shop on Magazine Street.

www.julieneill.com

My Blog List
ARRANGED is LIVE!!!

-

¸.•*´¨)♡☆¸.•*´¨)☆♡ ARRANGED is LIVE!!! ♡☆¸.•*´¨) ♡☆(¸.•❤️ Imperfect Love Kindle World ❤️ Arranged By: Fifi Flowers PURCHASE NOW BLURB: Irela...

9 hours ago

Chic New Hotel in London — Reflections on The Franklin, the Exciting New Place to Stay Near Knightsbridge

-

*This week I have an exclusive interview with hotel designer Anouska Hempel, speaking to me about her design for The Franklin. It's a fascinating small ho...

23 hours ago

CHIC ON GRAN CANARIA

-

Years ago, when I was obsessed with the series of books and later the movies, "Twilight," I met another devotee of the books who lived in Spain. We be...

3 days ago

What's Happening

-

People ask me all the time to tell them what's happening in Baltimore, so I have two upcoming events to tell you about that I am involved with. First is th...

5 days ago

7 Steps to Living with Intention

-

How self-aware are you? I consider myself pretty self-aware. It's a skill that I have been cultivating for years. And I am a seeker, constantly reading and...

2 months ago

Pastel Oceanscapes - Patricia Gray

-

"Ocean Mist" Pastel 18.75 x 28.5 inches Patricia Gray "Ocean Mist, North Beach" Pastel 19.5 X 27.5 inches Patricia Gray Just off the easel. There are so...

2 months ago

Welcome…

-

A home should welcome it's occupants as well as its visitors. The first impression of a home hints at what is beyond. Here are a few of our favorites ent...

3 months ago

I Need Your Help!

-

You may not hear from me frequently this summer as I've just started work on my next book, which I'm happy to announce will be published by Vendome Press a...

4 months ago

Scouting Vuillard

-

[*Nature morte au bougeoir* (*The Candlestick*), Edouard Vuillard, circa 1900. Oil on millboard. National Galleries Scotland. Larger view here.] This po...

9 months ago

Quatreau Faucet

-

I recently discovered the Quatreau multifunctional touch screen faucet which I imagine would do just that. It delivers instant boiling, chilled, or sparkli...

10 months ago

A Fresh New Look

-

I have heard it said that a good rain shower is equivalent to offering a fresh start. As if the showers are washing away what was and offering an opportuni...

1 year ago

Sneak peek: the Atlanta Homes & Lifestyles 2016 Southeastern Showhouse

-

I was able to get a sneak peek of the the much anticipated Atlanta Homes & Lifestyles Southeastern Showhouse, and it is truly amazing. Many of the most tal...

1 year ago

Easter gift guide

-

If you're anything like me Amazon Prime rescues you from a late night run to Target right before every holiday. I've put together a few Easter gift idea...

1 year ago

INSPIRATIONS

-

*I walked down to Bush Antiques the other day to bite the bullet and buy a French three-quarters daybed that had been haunting me. I started to talking ...

1 year ago

Foodie Friday

-

*Hummus* One of my 'bff's' is a lovely Lebanese gal who is *ONE* fantastic cook. I asked her recently for her hummus recipe and like many good cooks she h...

3 years ago

Tuesday Tip

-

You can never have enough seating! So why not make it portable, flexible and a little thrifty? One of 2 benches in the client's foyer. This is exactl...

3 years ago

Kenneth Brown Came for a Visit!!

-

Last week, we were very excited to welcome the unparalleled Kenneth Brown to our shop! Here he is with me and Jennifer Uddo who is part of our Interior De...

5 years ago

Southern as a Sazerac: My Latest Article in The Independent Weekly Bridal Guide

-

Once upon a time there was a little girl who eloped. She wanted nothing more than to step out of the limelight and run from every part of planning a wedd...

5 years ago

Are you pinterested?

-

Pinterest. Wow, it is addictive. Like, scary addictive. Are you pinning yet? If you are, let me know, and I will follow you. Follow me here. Don't...

6 years ago

Absence makes the heart grow fonder...

-

Where have I been? Everywhere but here lately. There was a temporary shift in priorities and am now returning to my passions, including interior design. Th...

6 years ago

NOLA Books

Labels
Acadiana Symphony Decorator Showhouse
All Things Bright and Beautiful
Ann Dupuy
Arthur Roger Gallery
Belle Grove
bon bon chandelier
chandelier giveaway
Chretien Point
Cole Pratt Gallery
Costumes
cote de texas
Craig Henry
Creole Houses
Creole Thrift
elizabeth chandelier
Farrington Smith Gallery
Faulkner House
fifi laughlin
Flavor Paper
Gallery Bienvenu
George Dureau
Gerrie Bremermann
Ghosts Along the Mississippi
Gogo Borgerding
handpainted furniture
Hazelnut
Henri Schindler
ingrid chandelier
ingrid lantern
Jennifer Shaw.
Jonathan Ferrara Gallery
Jonathan Shaw
Julie Neill
Julie Neill Designs Custom Lighting
Julie Neill Gallery
Karyl Pierce Paxton
Labatut House
Lafayette
Leontine Linens
Louisiana Homes and Gardens
Madeleine Castaing
Madewood
Mardi Gras
Mardi Gras Decorations
Mardi Gras Treasures
McLain Homes
Michelle Rosato Tullis
New Orleans Elegance and Decadence
New Orleans Homes and Lifestyles
New Orleans Museum of Art
New Orleans Style
Oak
Oak Alley
Ogden Museum
Parades
Paul Gruer
Peter Marino
plastered chandelier
Rex
Rosemary James
Soren Christensen Gallery
Southern Accents
Stylecourt
Swamp Palazzo
the love list
The Times Picayune
winters chandelier
Woodlawn Plantation

Blog Archive

Press Clippings